System Compatibility

Browser Compatability
Mac OS Monterey Version 12.6.8
Safari Browser Version: 16.6 (17615.3.12.11.3.17615)
iPhone 12 Pro Safari Browser 16.0 (Tested in BrowserStack Tool)
Safari Note: Support for PC Version was discontinued on June 30, 2014
Firefox: 119.0.1 (64-bit)
Chrome: 119.0.6045.124 (Official Build) (64-bit)
Microsoft Edge: Version 119.0.2151.58 (Official Build) (64-bit)

iPad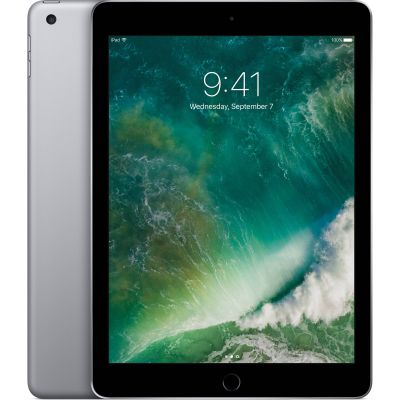 Version Compatability: Paragon is compatible with the latest OS version: Apple iOS OS Monterey
PARAGON MLS IPAD COMPATIBILITY POLICY
Black Knight MLS has certified Paragon for use on the iPad with iOS8 versions up to and including 11.2.5. However, the following are current known priority iPad issues with iOS10 and above for Safari and Chrome.
CHROME AND SAFARI
Chrome and Safari browsers in use within the iPad have inherent functionality differences compared to the versions used on Desktops and Laptops. BK MLS has made design accommodations to provide as much functionality as possible compared to the online versions of these browsers. Using the Chrome Browser on the iPad has provided the overall best success while using Paragon. Other available iPad Browsers: Not supported at this time.
SUPPORTED MODULES/FUNCTIONS
The following areas of Paragon have passed Quality Assurance and are available for use on the iPad Chrome and Safari browsers.
Home Page and Overall User Interface

Multi-tasking via Tabs

In – Line Auto Complete of Fields (where available)

Property Searches

Results Views

E-mail

Financial Calculators

Contacts

Collaboration Center

Automatic E-mail Notifications

Tax (vendor dependent)

Resources

Membership

CMA Creation

Preferences – non-wizard preferences functions and settings

Listing Input and Maintenance with photo upload (one image at a time)
IMAGE UPLOAD AND RICH TEXT EDITOR
iPad's will have the capability of using the Paragon Rich Text Editor which enables additional functionality in the CMA, E-mail other Paragon functionality where the Rich Text Editor is used. This version also supports the upload of Listing Images, Agent and Office Images (via Preferences) and Images within the E-mail editor.
Restrictions
The following areas of Paragon are not initially supported due to functionality restrictions within the Browsers. Please note that incompatible features will be made unavailable, greyed out or restricted from use.
NEW: Latest Issues with 11.2.5
Register button not displaying for new contact after creating a password when iPad is in landscape format

"Select an Action" hyperlink does not work on safari
Spreadsheet
Drag and drop of columns is not available in the Spreadsheet view

Action Icon links to Third Party products are dependent on their support of iPad

You cannot drag and select multiple listings. Use Customize to rearrange column order.

File Structure
Upload of Associated Documents is not supported.
Printing
Direct Printing from the iPad is not currently supported. However, in some cases printing may be available via wireless/Bluetooth connection.
Export to Excel
MLS Administrative Functions
CMA
Creation of Presentation available only when using iOS8 or newer
Custom Report Writer
Virtual Tours
Virtual Tour functionality will be dependent on the type of site that is being accessed (Flash Sites not supported)
FUNCTIONALITY DIFFERENCES
Spreadsheet Row Double Click/ Accessing Report views
To view listing report views from the spreadsheet the MLS Number field must be included in the Spreadsheet view. The MLS number is a live link that directs to the default view.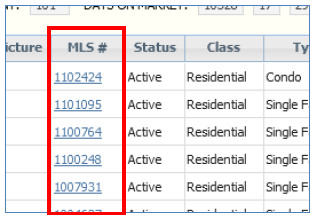 The Rich Text Editor (email editor) is available for use in version iOS8 or greater and offers the same functionality as the online e-mail editor. With iOS6.0.1 or greater the "Click Here to View Listings" display as a text label hyperlink.

MAPPING
Drawing Map Shapes
When drawing shapes on a Bing Map, to be fully engaged in Drawing Mode, the Shape Icon must be highlighted in blue before drawing the Rubber Band, Radius or Polygon Shapes.
IPAD USAGE TIPS
Scrolling in various areas of the application including the Homepage and Spreadsheet views may require iPad two-finger scroll.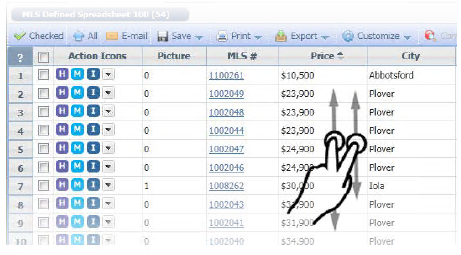 Messaging
Multi direction scrolling is supported.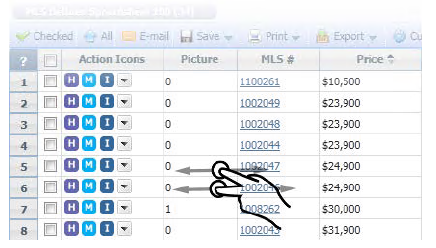 Zoom In/Zoom Out
Two finger zoom in/out is supported where available
Landscape vs. Portrait View
Landscape View is recommended for the best use of the Paragon MLS System. Portrait View is also usable for Listing Input & Maintenance and Search criteria screens.

Android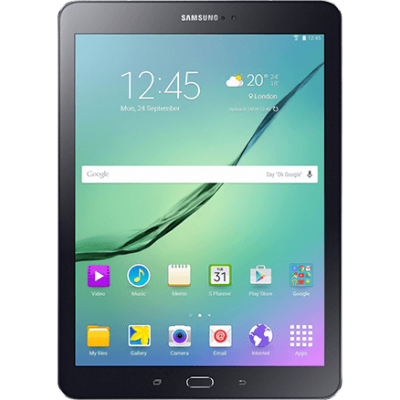 Paragon is compatible with the latest OS version: Android - 8.1.0 OREO
Compatibility Policy
PARAGON COMPATIBILITY POLICY FOR ANDROID OS
Android OS Nougat has been certified for use with Chrome for Android. Members can now access the most popular areas of the system for their day-to-day business.
SYSTEM REQUIREMENTS
The following areas of Paragon have passed Quality Assurance and are available for use on an Android System.
Android Nougat

Chrome: 83.0.4103.61 (Official Build) (64-bit)

Android built in browser not supported at this time.
Last Updated April 21st, 2023