Maintaining a Listing in Paragon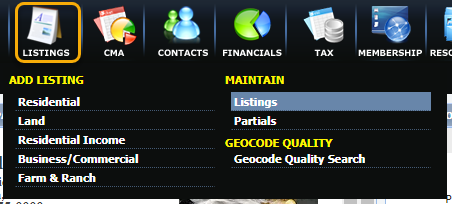 Opening the Maintain Listings screen allows the user to search for listings via MLS#, Address, Class, Status, and/or Listing Owner.
After entering the desired criteria, select the listing to Maintain.

Please note: The intent of this page is to give a high level overview as Listing Input and Maintenance varies from organization to organization. Features show may not be available to all users.
Listing Input and Maintenance may not be a feature available to all Paragon users.
Video: How to Maintain a Listing in Paragon

Click here for written instructions: Maintain a Listing in Paragon
Maintain listings by clicking on "Listings", then "Listings" under the Maintain column.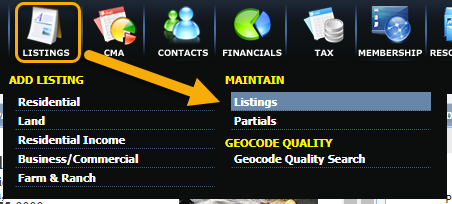 On the next screen, search for the desired Listing.

Select the listing, then click on "Maintain".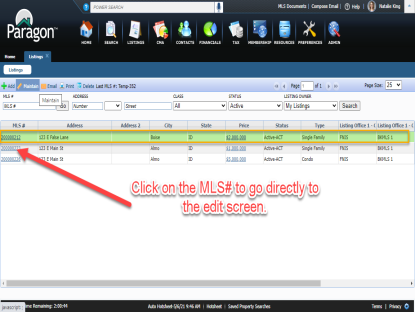 Users may also Email, Print, or Delete the Listing. Or clicking on "Add" will open a page to enter a new Listing.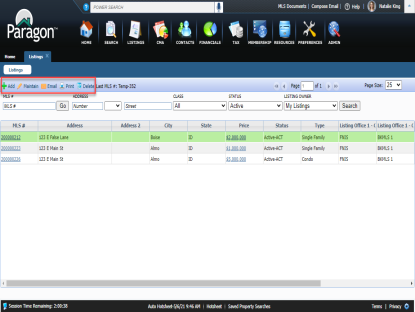 Once maintenance is complete, be sure to "Save" the Listing.